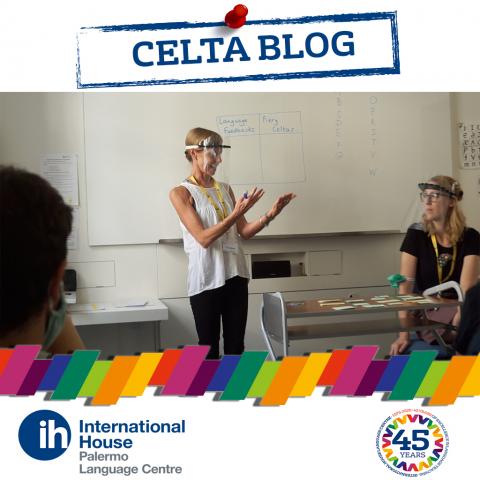 If you are in a job where you feel like you are not making a difference in people's lives, then becoming an ESL teacher could be the change you are looking for.
Furthermore, maybe you are already an ESL teacher, but feel the time has come to get a professional qualification.
In both cases, the best solution is the CELTA course which is the most internationally recognised TEFL qualification on the market.
By completing this one-month intensive course, you will immediately become employable in all of the world so you will be able to work in China, Brazil, Spain, Japan, Thailand or wherever you want!
Imagine how it would feel when you pass the course and work in a school where, at the end of every working day, you would go home knowing you have impacted people's lives.
By helping someone to learn a language, your daily work will help:
young people find jobs abroad
pensioners communicate with their grandchildren who live in another country
adults who are not happy in their jobs and wants to improve abroad to start a better live for their family  
young people pass an exam that allows them to study abroad and have a life changing experience
And those are just a few examples. In short, helping people learn English enables them to achieve their dreams.
As you know, the world is facing a global economic crisis at the moment, but the great thing about becoming an ESL teacher is that you are almost immune to this. As people always need to learn languages, and especially English. In fact, when there is a crisis, the TEFL industry often thrives due to the fact that people have a higher demand to learn English so that they can find work.
Speaking of the global economic crisis, this is obviously a by-product of the coronavirus which has always created some changes for the TEFL industry - with new safety measures being put in place in all schools. That is why the CELTA courses in 2020 will be a little bit different from before.
We do not want to put your dreams or our students dreams on hold, so we have been extremely busy implementing new safety measures to ensure the safety of our teachers and students, so that we can continue as normal.
We recently interviewed two of our CELTA trainers, who carried out the first face-to-face CELTA course of this year in July, to see what they had to say on the new safety measures and if it has affected learning:
How did the students feel about attending this course face-to-face?
From an early stage in the course, it was apparent that trainees appreciated face- to-face training. They quickly adapted to the new safety measures. One of the safety measures that we had considered was providing more online input either from tutors or using the Moodle. This, however, proved to be the least favourite mode of delivery, as trainees commented early on that they gained a lot more from face-to-face delivery.
How did you implement social distancing in the classroom?
The first main thing was large classrooms which allowed us to leave enough space between trainees / students. Each classroom had a sign on the door with the maximum number of people who could be in any one room at the same time. This was also important to ensure guinea pig students did not exceed the maximum capacity. The seating arrangements made sure there was a safe distance between people. Some of the sessions/lessons did have to be adapted to avoid activities that required trainees to be close together, but that didn't exclude pairwork or groupwork. Larger areas, like corridors and outdoor areas were used when more space was needed. Verbal reminders for people to keep their distance during these activities was made part of the instruction and we tried to set a good example by modelling best practice. 
What equipment did CELTA trainees and tutors need to bring with them? Hand sanitizers, face masks or similar?
Hand sanitizer was available throughout the school and in every classroom. People were encouraged to use hand sanitizer whenever they had to touch handouts or board pens - though all trainees had their own set of board pens and the use of handouts was minimal. Trainers modelled the use of hand sanitizer before and after distributing any materials. People were asked to bring their own face masks and these were compulsory in the classrooms at all times. The teacher / trainer was provided with a visor and could wear this when leading a class so that facial expressions were clearly visible to all. 
Which communal areas were available to CELTA students?
They had two separate study rooms instead of one, again with a distance of one meter between desks. Most of the time, the trainees availed of the outdoor area which made social distance easier. 
So as you can see, with these new safety measures in place it is still possible to train to become an ESL teacher and gain this internationally recognised qualification, so Coid-19 isn't going to ruin your dream of making a difference in people's lives!